Steel Tongue Drums
12" custom steel tongue drums, handcrafted with love in the Manastone Mountain Workshop in Crestone, Colorado.  
Easy to Play
Tuned to be in perfect harmony with itself, the tongue drum is designed for everyone to easily create beautiful music and enjoy the fun of musical exploration without any prior musical experience. 
Sound + Meditation
Relieve stress and bring relaxation and peaceful energy into your life.  Get lost in the flow, or use the drum to focus your attention on the present moment.  Become your own sound healer, or help your family relax by bathing them in soothing sounds.  
The Perfect Drum For You
We want to connect you with the perfect drum for you.  Whatever your musical tastes, we can help you find a scale that easily inspires you to play & create.  25+ unique scales too choose from!
Hello Noah, just got the drum today! Amazing, just amazing. I love it at the very first touch. Really well made and good tune. I'll recommend for sure to my musician community in Quebec City and everywhere I go play in this beautiful world!
Steve H
The most breathtaking sound. I'm in shock. The one I heard before did not have the beauty that went into the workmanship and tone as this does....This sings all by itself.. it's crazy... Thank you, Thank you, Thank you, and Thank you again!!!!!!!!!!!!!
Jan
I can't put this thing down, it's incredible, and I couldn't have wanted more. Every time I touch this instrument I suddenly come back to reality hours later only to realize I've been having a blast just improvising with these nine notes and losing all track of time. It sounds great and looks and feels like it will be pretty durable and last me a long time. Good job, keep up the amazing work.
Diana
I just got the drum, thank you so much, it's freaking sick. Keep up the great work! Thank you.
Matt
Noah.... I just revved up my double sided Manastone drum and I would like to thank you greatly for such an amazing production! Right out of the box I was amazed at the sound quality... I will definitely have many amazing experiences with this glorious musical art piece... Thank you again for everything and making one of the best products money can buy :) I truly hope for greatness and prosperity in your future :)
Derek
I got my F Big Bear yesterday and I can't put it down. It is absolutely beautiful. Family and friends all love it and I'm pretty sure they'll be potential customers in the near future. I played it in a public restaurant outside today and people couldn't believe what they were hearing. Many of them asked if it was electrically powered or amplified. I live in Miami, FL and I can't wait to show my city this drum. Thank you so much for your quality product. Well worth the money.
Chris
Dear crazyark, Just wanted to say that I have received, and that this is a marvelous instrument with intense vibration coming out of it. I sincerely thank you for the job you have done. This drum is perfect and beautiful to look at. Thanks a lot again, I am seriously amazed by this little drum. It plays so intuitively too! Wow. Thanks!
simpledym
Play the Virtual Drum - Find Your Sound
Did you know we have a Virtual Drum where you can try our different scales and hear the difference?  We have over 25+ different scales available to choose from.  Just click on the the notes or use the number pad on your keyboard to play.  Play through the different scales and take note of your favorites.  Narrow your options down until you've found the perfect one!  If you can't decide, there's always the double-sided 18-Note drums so you can get two drums in one.
Take me to the Virtual Drum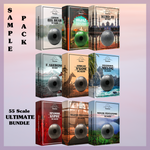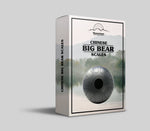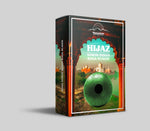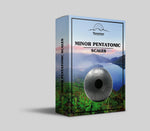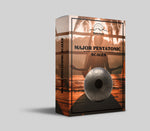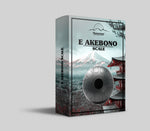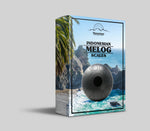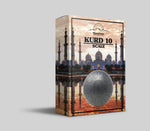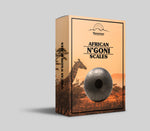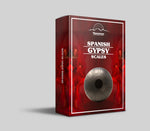 Ultimate Steel Tongue Drum Sample Pack for Music Producers  Create beautiful melodies and splashy percussive landscapes with high quality samples...
Learn more
Benefits of the Tongue Drum
The steel tongue drum is incredible because you can intuitively play it and create beautiful music without any prior experience or training.  With each drum tuned to be in perfect harmony with itself, you can hit any note and create magic.  This means you spend less time thinking and can easily get lost in the flow of playing music.
The steel tongue drum has a naturally peaceful and calming effect that you begin to feel as you play it.  It's perfect for relaxing at the end of the day or for serenading a friend with some peaceful vibes. 
We have personally witnessed the calming effects of the Manastones on fussy babies and rambunctious children.  We will definitely be making a Manastone lullaby album at some point.  
How It's Made
Custom Made shells and designs are cut to different sizes depending on model, MIG welded (not glued), then the weld is ground down and the drum is shaped. Only handheld tools are used.
The notes are laid out to the correct pattern and cut with precision and proprietary technology. After an initial pre-tuning, the drum is Tone Tempered™ to the perfect hardness to enhance tone, volume, sustain and tuning stability.
We powder-coat our drums with an ultra hard, epoxy based textured finish that is weatherproof and very durable. A final tuning and optional dampening pads are the last steps before the drum is played to ensure quality.
We make some of the finest, fully custom tongue drums available today and they will last a lifetime if cared for.
How It's Played
Best played with your hands or hit softly with the small mallets included with each drum.  
We like to set the drum in our lap with the largest tongue closest and play a right, left pattern to move up the scale. Try different techniques like hitting the tongues with the sides of your thumbs and flat parts of your fingers.
Rest strokes work nicely (where your finger bounces off but your hand rests on the drum) as well as muting different parts of the drum. You can rest one hand on the drum, then play a note with the other hand. Quickly lift both hands to let the note sustain. There is no one "right" way to play it, but with a little practice and playing around, you can get some great tones.
Have questions? contact us – we're here to help and want our customers to be happy. Please submit your own recordings so we can share.
Core Values
1) Play Daily - Creative play can be practiced in any number of daily activities.  Playing the tongue drum everyday is great, but how can we bring an attitude of creative play to the more mundane or challenging aspects of life?
2) Focus on Sound Quality, Tone, and Tuning - Clarity and depth of tone come first at Manastone.  We've hand-selected the steel and designed a larger acoustic chamber for a rich tone that has warmth and body to it.  
3) Employ local artists and craftsmen - The hand-crafted Manastone touch makes us stand out in a market of machine made tongue drums.  As tech automation continues to evolve, we are committed to investing in humans first.
4) Share the Joy of Music - We believe everyone should feel empowered to create music if they want too.  The steel tongue drum is one of the most intuitive and enjoyable entry points into music making you can find.  
5) Talk to our Customers - We know that we have a lot of options to choose from and that it can be confusing. We also know that each person can have a slightly different reason for wanting a Manastone. Whatever your desires are, we care about helping you choose the right drum, and never shy away from a good ol' fashion phone call.
Free bonus lessons included in Purchase ($90 value)
Free Bonus - Each purchase of a Manastone steel tongue drum now comes with some awesome bonus items! Two hours of Free Video Lessons to help you learn basic technique for playing the steel tongue drum.  Join former Manastone owner & sound therapist Nicholas in this 10-video series to become informed, inspired, and tap into your creative potential.  
F Big Bear & Hijaz 18-Note Double-Sided Manastone